Medicine in the Age of Networked Intelligence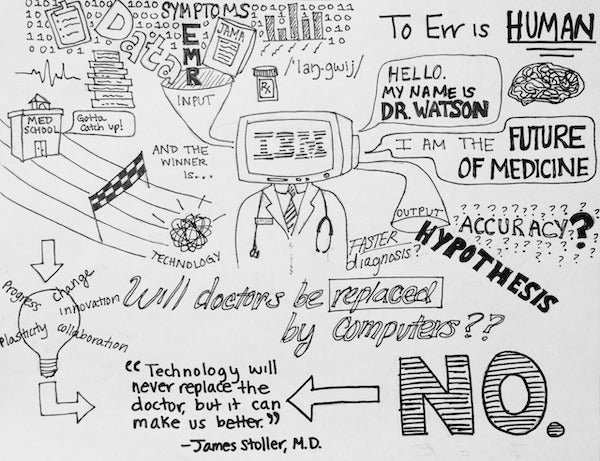 Bryan Vartabedian (@Doctor_V) and I (@KirstenOstherr) team-taught ENGL 278 "Medicine in the Age of Networked Intelligence" at Rice University in Spring 2013.
The official description:
This course imagines and predicts the future of medicine at its evolving intersection with technology. Examines how developments in mobile, social, personal and global health are transforming medical research, communication, practice. Emphasis on active learning through hands-on creative projects. Topics include social media, quantified self, big data, ethics, doctor-patient relationship.
Our students did most of their thinking in public via our course tumblr.
It was impressive to see our students rapidly refine their contributions and become sophisticated media producers adding insightful contributions to the dialogue. Some sample headlines:
Extreme Couponing: Medical Edition
So You Think You Can Be A Digital Health Innovator?
Is Medicine Ready for Foursquare?
Stop me before I link to every single post – they're that good. Many of the authors we read followed along and got involved in dialogue with the class. As a result, we've started making some significant part of all of the MFL classes public, with great results. See Medical Media Arts Lab (happening Spring 2014) for the latest iteration.